Academy
Jaf Wing Chun Kung Fu Martial Art Academy
Sifu Jaf is a Wing Chun Senior Instructor Level 3
under Master Chan & The International Wing Chun Martial Art Association
School Hours
Tuesdays & Thursdays
Between 6:45 PM to 8:30 PM EST
Class start at 7pm
private classes by appointment only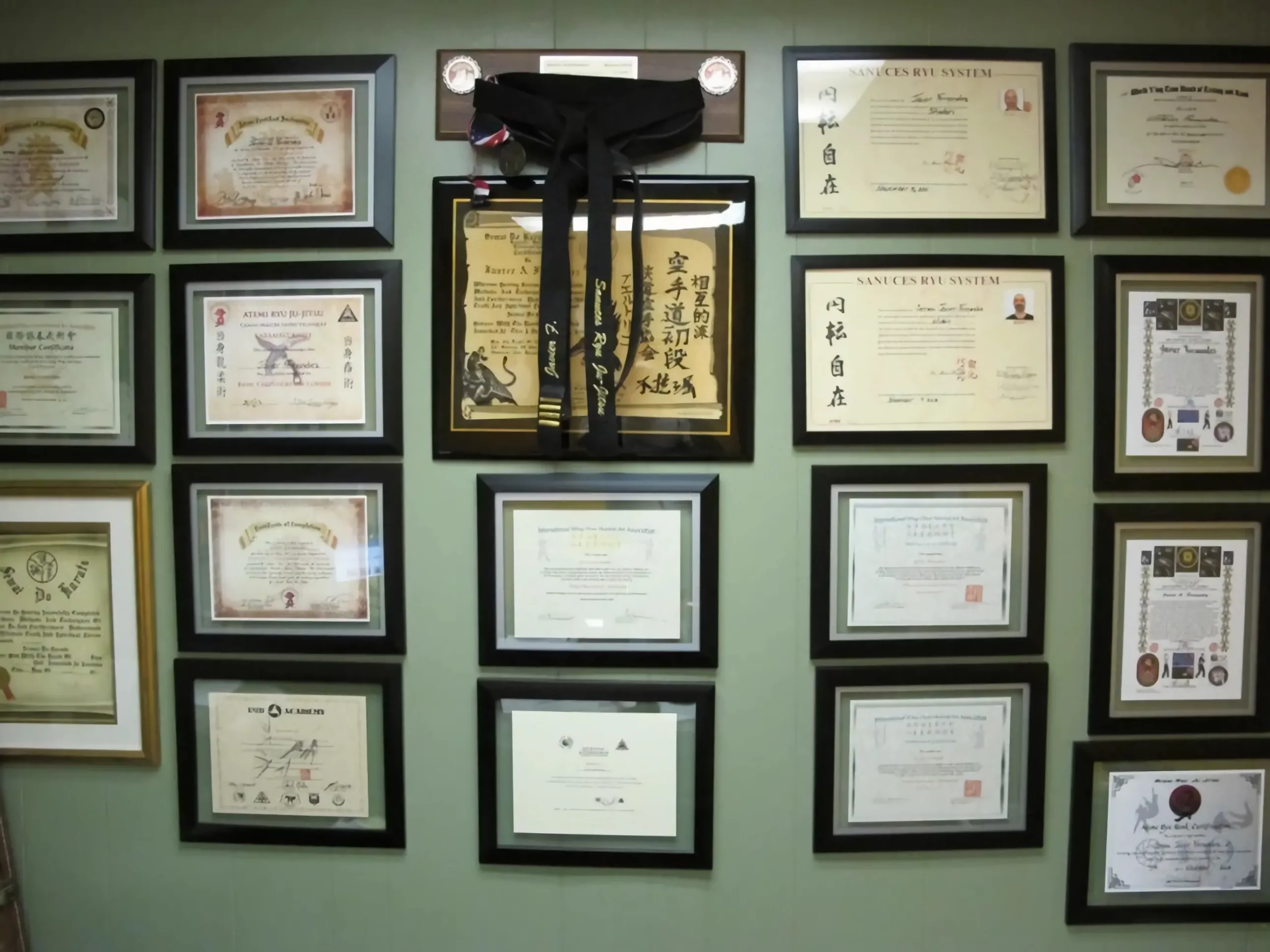 MY EXPERIENCE
a life dedicated to Martial Arts – 45 years
Sifu Jaf's martial arts journey is marked by continuous learning. He trained under various Masters, earning a third-degree black belt in Sanuces Ryu Ju-Jitsu at Atemi Ryu Ju-Jitsu. He's an active member of "Atemi Ryu Certified Tactical Instructors," with gratitude to ATEME RIU Ju-Jitsu for their support.
ABOUT ME
Sifu Javier Fernandez
Born on June 29, 1963, in Miami, FL, Sifu Jaf's martial arts journey began in Puerto Rico at the age of 9 under Sensei Carlos Lopez. He earned his first black belt in Shotokan and Kyokushinkai. In 1981, his training expanded under Sifu Celso Davila, encompassing Jun Fan kung-fu, Wing Chun, Kali/Arnis, boxing, kickboxing, and grappling, shaping his unique martial arts perspective.
WHAT YOU'LL LEARN
What You'll Learn
at JAF Wing Chun
Join us for group classes, partner sparring, Wing Chun mastery, and thrilling Kaly training.
Traditional Wing Chun
Training
Train alongside peers in our dynamic group classes.
Master the Art of Wing Chun
Learn the profound techniques and philosophy of Wing Chun.
Dynamic Partner Sparring
Sharpen your skills through partner sparring sessions.
Join our school
READY TO begin?